MOËT HENNESSY AUSTRIA
MOËT HENNESSY AustriA is the leading luxury brand of champagne and spirits in Austria and is part of the LVMH Group. Among its exclusive portfolio are ultra-premium brands such as Dom Pérignon, Krug, Veuve Clicquot, Moët & Chandon, Hennessy and Glenmorangie.

Aside from its undisputed quality, Moët Hennessy Austria is a guarantor for exclusive adventures. The cooperation with partners from Arts and Culture converts the pleasure of the palate into a multi-sensory experience.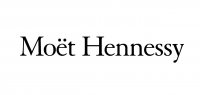 WELCOME TO THE LUXUS LIEGENSCHAFTEN TV CHANNEL!
Be inspired by wonderful real estate, unique virtual tours, partner portraits and documentaries about different locations.