MESSERSCHMITT YACHTS
High-performance & sustainable design.
Do you dream of your own yacht, designed and built according to your personal wishes?
Together with an innovative team of enthusiasts, perfectionists and international yacht experts, we at Messerschmitt Yachts realise your dreams and turn them into trendsetting high-performance yachts.
A smart start when you want to realize your dream faster:
Visionary and timeless design is our passion, and we share these values with selected partner brands in the yachting industry. "Zeelander" manufactures high-quality motor yachts that combine form and function to perfection and meet the highest possible standards. The fleet includes well over 40 yachts, all built for individual characters with their own unique desires.
"Messerschmitt Yachts" is official "Zeelander - Distributor" for Switzerland, Austria, Germany and the CIS countries and offers individual access to the fleet with personal advice.
We look forward to learning more about your dreams.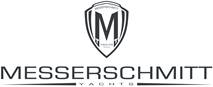 WELCOME TO THE LUXUS LIEGENSCHAFTEN TV CHANNEL!
Be inspired by wonderful real estate, unique virtual tours, partner portraits and documentaries about different locations.