A ROYAL RETREAT ON THE SHORES OF THE ADRIATIC SEA, AT THE TOP OF THE VENETIAN ISTRIA
Over the centuries, Portoroz has attracted visitors from all over the globe with its prominent setting on the Adriatic coast, at the heart of the picturesque Istrian region.
Dubbed the "Austrian Riviera" during the era of the Austro-Hungarian Empire, it was the place to see and be seen for royals, aristocrats, politicians, artists and actors. For over 100 years, this iconic hotel has played a key role in the life of Portoroz.
With its authentic mix of Art Nouveau, Secession, Bauhaus and Art Deco architecture, Kempinski Palace combines glamorous Viennese elegance with modern design. Kempinski flair is blended with warm Slovenian hospitality.
LUXURY ADRIATIC SEA RESORT IN PORTOROŽ
The Kempinski Palace enjoys a unique location at the seaside promenade of Portoroz, with a fantastic view of the Adriatic Sea. Close to the medieval town of Piran and just a short drive from Trieste, Ljubljana and Venice, the hotel is ideally positioned for guests to explore the region and to take advantage of the numerous leisure and incentive opportunities.
Elegantly nestled in a historical park, the luxurious hotel dates back to the Austro-Hungarian Empire in 1910. Behind its grand Habsburg façade, there is a unique blend of traditional and contemporary design. The hotel's interior was designed by the Paris-based DESSEINS Interior Design Studio, with Jean-Claude Laville as the head designer. He has created a successful symbiosis of historic architecture in the palace wing and modern influences with the crown motif of roses in the new wing.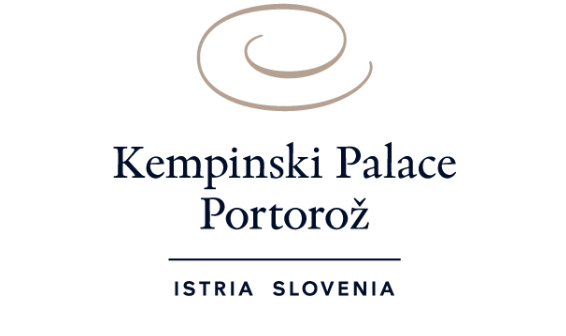 WELCOME TO THE LUXUS LIEGENSCHAFTEN TV CHANNEL!
Be inspired by wonderful real estate, unique virtual tours, partner portraits and documentaries about different locations.